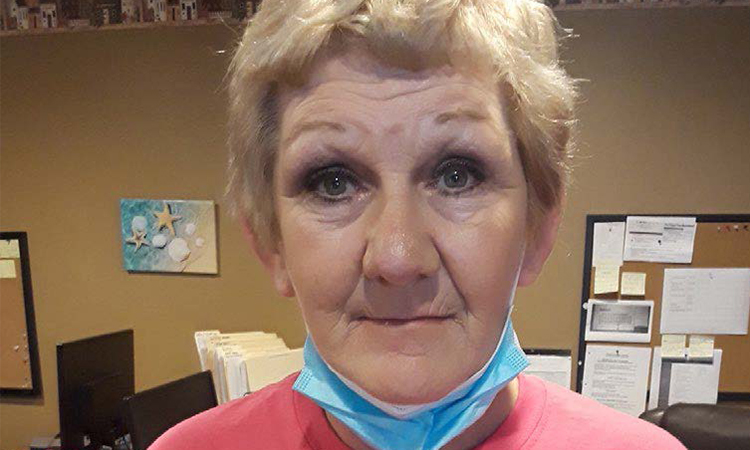 Five employees of Sevita have been named 2021 Direct Support Professionals of the Year by the American Network of Community Options and Resources (ANCOR). Each year, ANCOR selects a DSP from each state to be recognized for their outstanding contributions to the people they serve. The 2021 winners from Sevita are Deb Elam, Gladys McLeod, Mary Milton, Patrice Russum, and Tracy Longwell.
Each year since 2007, ANCOR, the national association representing providers of community-based services to individuals with intellectual and developmental disabilities, selects a Direct Support Professional (DSP) from each state to be recognized as DSP of the Year for their outstanding contributions to the people they serve. Nominees for the Direct Support Professional of the Year Award are judged on their success in helping people with disabilities build social networks and engage in substantive community participation and for advocating for the individuals they support.
"Congratulations to our five DSPs of the year," said Jon Fisher, President of Sevita's Community Support Services. "In an unprecedented and challenging time for direct care professionals, these five winners have demonstrated remarkable compassion, caring, and dedication to the individuals they serve. We congratulate them on their well-deserved award and we're proud to have them representing all of our extraordinary DSPs across the country."
Deb Elam – Wisconsin
Deb Elam was named the Tenet Award Winner for Relationships, a special category in ANCOR DSP of the Year Awards. She has been with Sevita for over 8 years and is currently a Program Supervisor. Early in Deb's career, she worked at a home providing supports to individuals with high behavioral challenges. Her dedication and positive approach continues to make a difference with each individual's growth, allowing them the opportunity to transition into a more independent home setting. When one of the individuals she served moved to a more independent setting, Deb went with her to the new home, where she has continued to help the individual achieve her goals of attending school and gaining employment.
Patrice Russum – Nevada
Patrice Russum is a Program Supervisor in the Sunny Days home. Patrice has helped create a culture of communication, understanding, and caring at the program. Staff and individuals alike are inspired by her leadership and caring. Patrice works to maintain a happy and joyful environment in the home. When the lead DSP in the program explained that they wanted to become a Program Supervisor, Patrice provided her with the tools and training she needed to grow. Even though it would mean losing her lead staff member to another program once she became a program supervisor, Patrice is a natural leader and took it upon herself to help her DSP succeed.
Tracy Longwell – West Virginia
Tracy Longwell works in one of Sevita's intermediate care facilities (ICF). She ensures all of the people she works with are treated with respect and dignity. Within Tracy's program, some of the individuals have verbal communication skills at different levels. Tracy meets each person where they are and communicates with them to meet their needs. In addition to her customized communications with the residents, Tracy helps individuals build and maintain strong relationships. She talks with family members and listens to the individuals she serves talk about their families. Tracy has also helped individuals understand the pandemic, answering their questions and encouraging them to learn more.
Gladys McLeod – South Carolina
Gladys McLeod has been with our South Carolina team for nearly 20 years and is currently a Program Supervisor. She doesn't shy away from challenging situations, but embraces them, knowing she is able to make a positive impact. When one of the individuals in a group home faced a challenging health condition, Gladys didn't shy away. She worked with the individual to educate her so she was able to understand her diagnoses and what it meant. With Gladys' love, time and hard work, this individual is now thriving. She works in the community, better understands her disease and loves her housemates. Gladys makes sure everyone she works with receives the highest quality care.
Mary Milton – Mississippi
Mary Milton is a Program Supervisor with Sevita's Mississippi team. When COVID-19 made it impossible to participate in community activities, Mary found strategies and activities that allowed individuals to participate from within the home and meet their goals. Prior to the pandemic, Mary and the individuals in the home would enjoy a weekly dinner at a local restaurant. When this option became unavailable, Mary turned the kitchen into a restaurant and created an atmosphere where everyone could still have their special weekly dinner. Mary is passionate about her work and fulfills her responsibilities with integrity and compassion for everyone she supports.