Sevita is led by people who believe that every person deserves to live full, joyful lives of their own choosing. Our leaders bring expertise from many combined years of experience leading health care and other companies. At Sevita, they live out our values and help us bring our culture of growth to life – every single day. They help shape what health care means for people, who are more than the sum of the challenges they face. The team's work is inspired by the people we serve, and the team members who carry our mission into our communities.
William McKinney
Chief Executive Officer
William McKinney has a passion for serving others, and he's dedicated his career to making health care work better for people. He's seen how services that look at the whole person, not just the challenges they face, can transform lives. As CEO, he works alongside the leadership team and board of directors to guide and inspire the work of Sevita and grow the services we provide across the country. The strong mission-based focus of the organization was a key driver in his decision to join Sevita.
William's vision and expertise have been shaped by his experience as a leader in health care. Prior to joining Sevita in 2019, William served as president of the Integrated Care Group for Fresenius Medical Care. There, he managed multiple business lines, including Fresenius Health Partners and Fresenius Rx.
William also held senior leadership roles at MedSpring Urgent Care and WellCare Health Plans and was a management consultant at McKinsey & Company. He earned two Bachelor of Science degrees in computer engineering and mathematics from Southern Methodist University in Dallas, Texas.
"I am humbled to work alongside so many talented and dedicated professionals who live our mission every day and empower the individuals we serve to live well."
– William McKinney
Brett Cohen
Chief Operating Officer
Brett has a passion for helping health care organizations work better for employees and the people they serve. As Chief Operating Officer, he leads Sevita's operations and services as well as the company's quality improvement program, advocacy, and government relations efforts. With health care management experience spanning almost three decades, Brett's leadership helps to maintain a culture focused on care and growth. He is guided by the belief that every person deserves to live a rich, full life, and that quality health care services can be life-changing.
Brett has previously held leadership roles at several premier health care companies, including Fresenius Medical Care, Kindred Healthcare, and UnitedHealth Group. Brett received an MBA from The Wharton School at the University of Pennsylvania and a B.A. from Yale University.
"Sevita's services look at the whole person, not just the challenges they face. When we see the people we serve for all they are and all they can be, we transform lives."
– Brett Cohen
Steven C. Collins
Chief Development Officer
As Chief Development Officer, Steven builds partnerships. He leads the work of growing the company by partnering with organizations that share Sevita's mission.  He views every partnership as an opportunity for us to serve more individuals, while bringing in talented and committed people who help us improve services and make the organization stronger.
Steven has extensive experience in business development for health care companies, including 17 years as Senior Vice President at MEDNAX. He received an MBA in finance from Pepperdine University and a Bachelor of Science in physics and astronomy at the University of Maryland.
"When we work together, we can change the way that health care is delivered. Every time we partner with an organization that shares our mission, we bring in talented people, more expertise, and a chance to make an even bigger impact in the lives of the people we serve."

– Steven C. Collins
Sam Dwinell
Chief People Officer
Samantha believes in inspiring every person to achieve their fullest potential and has dedicated her career to helping people grow. She leads Sevita's efforts in delivering a meaningful employee experience that attracts and retains a diverse, mission-driven workforce committed to helping every person we serve to live well. She oversees recruitment, talent management, learning and development, employee relations, total rewards, and people operations, as well as Sevita's diversity, equity, and inclusion initiatives.
Before joining Sevita, Samantha worked in Human Resources for 19 years at Texas Instruments, including as Vice President of Talent Management. She received a Master of Arts in Management and Organization Behavior from Benedictine University; a master's in Human Resources and Industrial Relations from the University of Illinois; and a Bachelor of Arts in economics and sociology from Miami University.
"At Sevita, we believe in growth at every stage of life. It's one of our core values as a company. It's true for the individuals we serve and our employees. We are always looking for new ways to foster learning and growth, which helps our employees feel fulfilled and our organization better able to achieve its mission."
-Samantha Dwinell
Peter E. Gladitsch
Chief Financial Officer
As Chief Financial Officer, Peter guides all corporate finance functions and directs the company's overall growth plan. He leads with the belief that the company's growth means greater opportunities for employees and the people we serve, and that as the premier provider of specialized health care, Sevita can lead the way in making health care better for everyone.
Peter's expertise stems from years of experience helping health care companies grow and thrive. Prior to joining Sevita, he served as CFO at several leading health care organizations, including Fresenius Medical Care North America and Optum Complex Care Management. He earned an MBA in finance from New York University and a Bachelor of Science in accounting from St. John's University.
"Sevita is a strong company with a long history of changing lives for the better. When you combine talented, passionate people with a desire to serve and give back, there is no limit to what we can do together."
 – Peter E. Gladitsch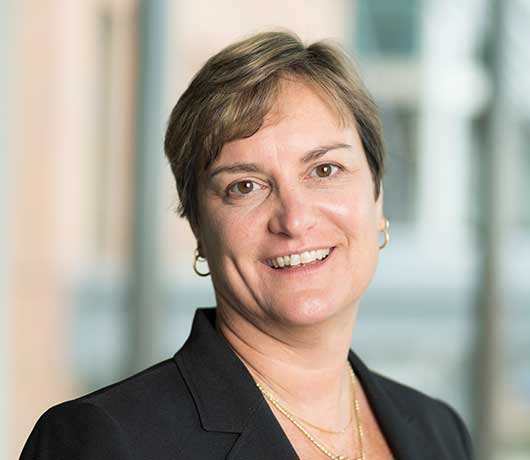 Gina Martin
Chief Legal Officer
As Chief Legal Officer, Gina is involved in almost every aspect of Sevita's work, including litigation, regulatory and compliance, labor and employment, and mergers and acquisitions. Gina helps Sevita grow and carry out its mission by applying her broad knowledge of corporate law and her experience in areas such as strategic planning, risk mitigation, and business optimization.
Gina joined Sevita from Goodwin Procter LLP, where she was a partner. She earned her Juris Doctor degree from Fordham University and a Bachelor of Science in Business Administration (cum laude) from St. Michael's College.
"Being able to support an organization like Sevita is to know that you're helping make a positive impact in someone's life. I am inspired by the dedication this passionate team has to the people we serve."
– Gina Martin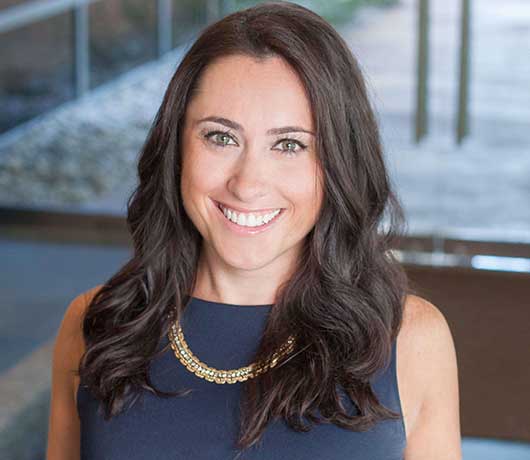 Liz Russell
Chief Compliance Officer
Liz brings a strong background and experience in compliance, ethics, and privacy in the health care and medical spaces. Most recently, Liz served as Vice President for Ethics and Compliance at Fresenius Medical Care North America, where she led a team focused on proactive business partnership related to compliance and proactive compliance preparedness. She also held multiple senior roles in compliance, ethics, and privacy management within Fresenius. Prior to Fresenius, Liz was responsible for regulatory intelligence, contracts, and business development at Clinivation, Inc., in Natick, Mass. She received a Bachelor's of Science in Biomedical Engineering from Worcester Polytechnic Institute and her Juris Doctor from Suffolk University Law School.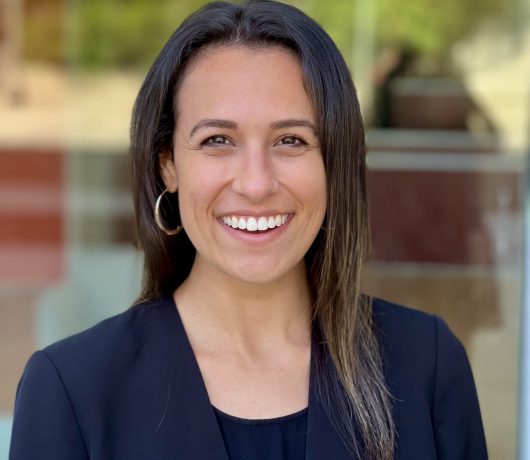 Taryn Neubecker
Chief of Staff
Taryn brings a strong background and experience in technology optimization and healthcare transaction advisory, particularly in the behavioral health and human services sectors. Most recently, Taryn served as a healthcare consulting manager at West Monroe where she partnered with clients to foster solutions best suited for their individual needs – including Sevita. Together Taryn worked with Sevita's Leadership Team, IT Team, and more to execute key projects that improve how we bring our mission to life and help the people we serve to live well. She holds a Bachelor of Science in Business – Marketing with a minor in Emerging Technology in Business & Design from Miami University.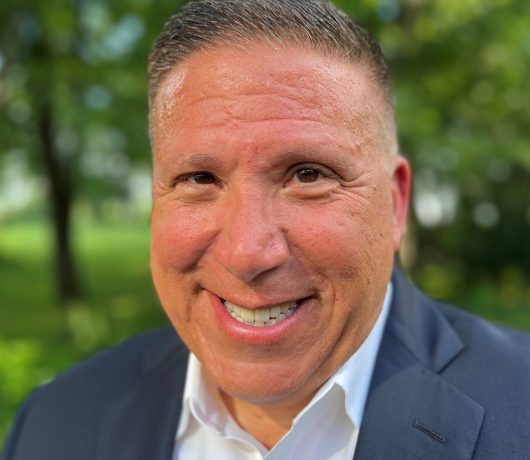 Patrick Piccininno
Chief Information Officer
Patrick comes to Sevita with more than 25 years of Information Technology and Executive Leadership experience across a range of industries, including Business-to-Consumer and Business-to-Business retail, software development, financial services, communications, and technology. He has held positions as Chief Information Officer for DINE Brands, ARAMARK Corporation, and Xircom, and was a Senior Practice Director for Oracle Corporation. Most recently, Patrick served as Senior Vice President and Chief Digital and Information Officer at Luminex Home Décor and Fragrance, a market leader in branded and private label Air Care solutions. Patrick holds a Master of Business Administration from the University of Minnesota and a Bachelor's in Business and Accounting from Fairleigh Dickinson University in New Jersey.
---
Every person has the right to live well.