Sevita is led by people who believe that every person deserves to live full, joyful lives of their own choosing. Our leaders bring expertise from many combined years of experience leading health care and other companies. At Sevita, they live out our values and help us bring our culture of growth to life – every single day. They help shape what health care means for people, who are more than the sum of the challenges they face. The team's work is inspired by the people we serve, and the team members who carry our mission into our communities.
William McKinney
Chief Executive Officer
William McKinney has a passion for serving others, and he's dedicated his career to making health care work better for people. He's seen how services that look at the whole person, not just the challenges they face, can transform lives. As CEO, he works alongside the leadership team and board of directors to guide and inspire the work of Sevita and grow the services we provide across the country. The strong mission-based focus of the organization was a key driver in his decision to join Sevita.
William's vision and expertise have been shaped by his experience as a leader in health care. Prior to joining Sevita in 2019, William served as president of the Integrated Care Group for Fresenius Medical Care. There, he managed multiple business lines, including Fresenius Health Partners and Fresenius Rx.
William also held senior leadership roles at MedSpring Urgent Care and WellCare Health Plans and was a management consultant at McKinsey & Company. He earned two Bachelor of Science degrees in computer engineering and mathematics from Southern Methodist University in Dallas, Texas.
"I am humbled to work alongside so many talented and dedicated professionals who live our mission every day and empower the individuals we serve to live well."
– William McKinney
Brett Cohen
Chief Operating Officer
Brett has a passion for helping health care organizations work better for employees and the people they serve. As Chief Operating Officer, he leads Sevita's operations and services as well as the company's quality improvement program, advocacy, and government relations efforts. With health care management experience spanning almost three decades, Brett's leadership helps to maintain a culture focused on care and growth. He is guided by the belief that every person deserves to live a rich, full life, and that quality health care services can be life-changing.
Brett has previously held leadership roles at several premier health care companies, including Fresenius Medical Care, Kindred Healthcare, and UnitedHealth Group. Brett received an MBA from The Wharton School at the University of Pennsylvania and a B.A. from Yale University.
"Sevita's services look at the whole person, not just the challenges they face. When we see the people we serve for all they are and all they can be, we transform lives."
– Brett Cohen
Sam Dwinell
Chief People Officer
Samantha believes in inspiring every person to achieve their fullest potential and has dedicated her career to helping people grow. She leads Sevita's efforts in delivering a meaningful employee experience that attracts and retains a diverse, mission-driven workforce committed to helping every person we serve to live well. She oversees recruitment, talent management, learning and development, employee relations, total rewards, and people operations, as well as Sevita's diversity, equity, and inclusion initiatives.
Before joining Sevita, Samantha worked in Human Resources for 19 years at Texas Instruments, including as Vice President of Talent Management. She received a Master of Arts in Management and Organization Behavior from Benedictine University; a master's in Human Resources and Industrial Relations from the University of Illinois; and a Bachelor of Arts in economics and sociology from Miami University.
"At Sevita, we believe in growth at every stage of life. It's one of our core values as a company. It's true for the individuals we serve and our employees. We are always looking for new ways to foster learning and growth, which helps our employees feel fulfilled and our organization better able to achieve its mission."
-Samantha Dwinell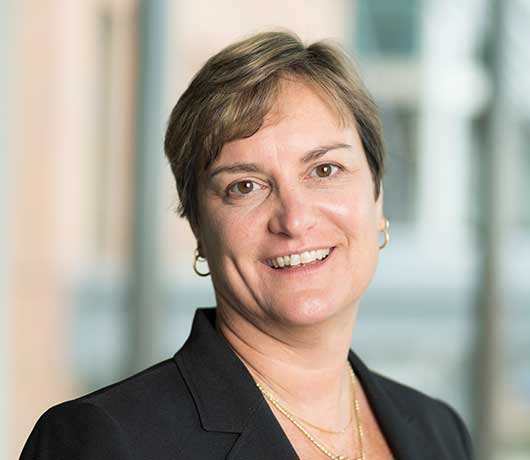 Gina Martin
Chief Legal Officer
As Chief Legal Officer, Gina is involved in almost every aspect of Sevita's work, including litigation, regulatory and compliance, labor and employment, and mergers and acquisitions. Gina helps Sevita grow and carry out its mission by applying her broad knowledge of corporate law and her experience in areas such as strategic planning, risk mitigation, and business optimization.
Gina joined Sevita from Goodwin Procter LLP, where she was a partner. She earned her Juris Doctor degree from Fordham University and a Bachelor of Science in Business Administration (cum laude) from St. Michael's College.
"Being able to support an organization like Sevita is to know that you're helping make a positive impact in someone's life. I am inspired by the dedication this passionate team has to the people we serve."
– Gina Martin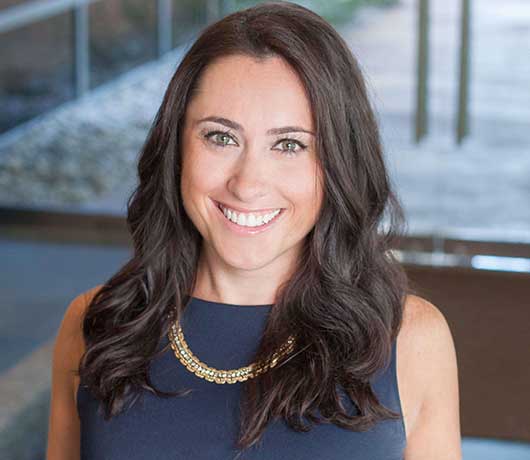 Liz Russell
Chief Compliance Officer
Liz brings a strong background and experience in compliance, ethics, and privacy in the health care and medical spaces. Most recently, Liz served as Vice President for Ethics and Compliance at Fresenius Medical Care North America, where she led a team focused on proactive business partnership related to compliance and proactive compliance preparedness. She also held multiple senior roles in compliance, ethics, and privacy management within Fresenius. Prior to Fresenius, Liz was responsible for regulatory intelligence, contracts, and business development at Clinivation, Inc., in Natick, Mass. She received a Bachelor's of Science in Biomedical Engineering from Worcester Polytechnic Institute and her Juris Doctor from Suffolk University Law School.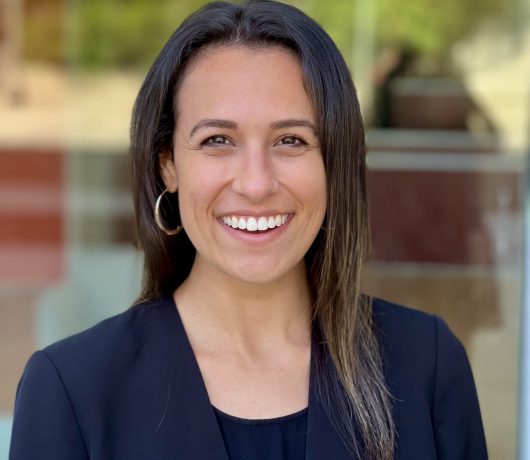 Taryn Neubecker
Chief of Staff
Taryn brings a strong background and experience in technology optimization and healthcare transaction advisory, particularly in the behavioral health and human services sectors. Most recently, Taryn served as a healthcare consulting manager at West Monroe where she partnered with clients to foster solutions best suited for their individual needs – including Sevita. Together Taryn worked with Sevita's Leadership Team, IT Team, and more to execute key projects that improve how we bring our mission to life and help the people we serve to live well. She holds a Bachelor of Science in Business – Marketing with a minor in Emerging Technology in Business & Design from Miami University.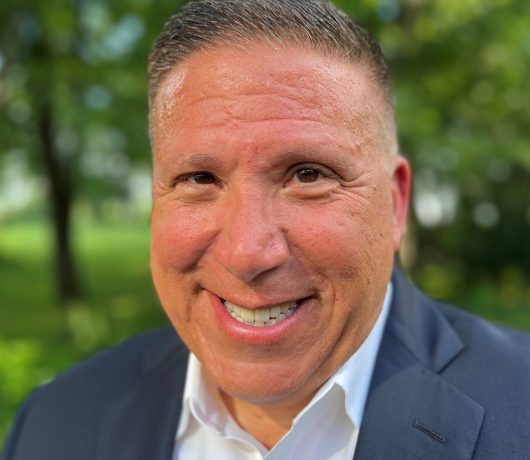 Patrick Piccininno
Chief Information Officer
Patrick comes to Sevita with more than 25 years of Information Technology and Executive Leadership experience across a range of industries, including Business-to-Consumer and Business-to-Business retail, software development, financial services, communications, and technology. He has held positions as Chief Information Officer for DINE Brands, ARAMARK Corporation, and Xircom, and was a Senior Practice Director for Oracle Corporation. Most recently, Patrick served as Senior Vice President and Chief Digital and Information Officer at Luminex Home Décor and Fragrance, a market leader in branded and private label Air Care solutions. Patrick holds a Master of Business Administration from the University of Minnesota and a Bachelor's in Business and Accounting from Fairleigh Dickinson University in New Jersey.
Kelly Gluth
Chief Clinical Officer
As Chief Clinical Officer, Kelly leads Sevita's effort to integrate the work addressing the social determinates of health with clinical interventions to improve health outcomes and access to whole person care for the individuals served. Prior to joining Sevita, Kelly oversaw strategy, infrastructure and operations for value-based care across all lines of business as VP, Medical Director of Population Health at Bon Secours Mercy Health. She also served as VP, Medical Director of Clinical Transformation at Evolent Health, where she was responsible for developing the value-based care strategy for clients and designing, implementing and monitoring the clinical programs, physician engagement infrastructure, and network initiatives necessary to support it.
Kelly earned a B.A. from the University of Virginia and was an Ethics Fellow at the World Health Organization prior to receiving her M.D. from University of Kentucky College of Medicine. She completed her residency at the University of Virginia, where she was an Assistant Professor of Internal Medicine for two years while earning an M.B.A. from the University of Virginia Darden School of Business.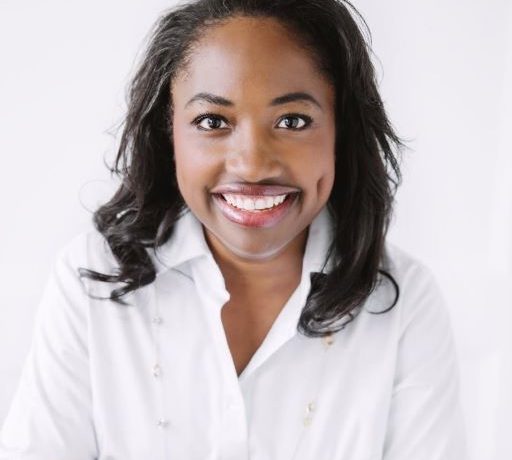 Natasha Hudspeth
Vice President of Talent & Chief Diversity Officer
As Vice President of Talent and Chief Diversity Officer, Natasha leads the Diversity, Culture, and Talent team to ensure our commitment to diversity, equity, and inclusion is embedded in our practices, policies, and programs for all employees and people served. Natasha brings 15 years of experience across various industries, most recently with Learfield IMG College and G6 Hospitality.
She thrives on helping organizations and individuals connect their unique gifts and talents to drive personal and business success. She brings a diversity of experience building and leading teams to support cultural integration, talent strategy, and overall employee experience. She holds a B.A. in Psychology and M.S. in Industrial Psychology from Texas A&M University. Natasha is a native Texan based in the Dallas area, where she is active in ministry, volunteerism, and mentoring.
"It's an honor to help others see the potential in themselves, and to support them in finding their unique voice and talents. I'm amazed and humbled to be surrounded by such a diversity of individuals who care deeply and are united around our common purpose."
– Natasha Hudspeth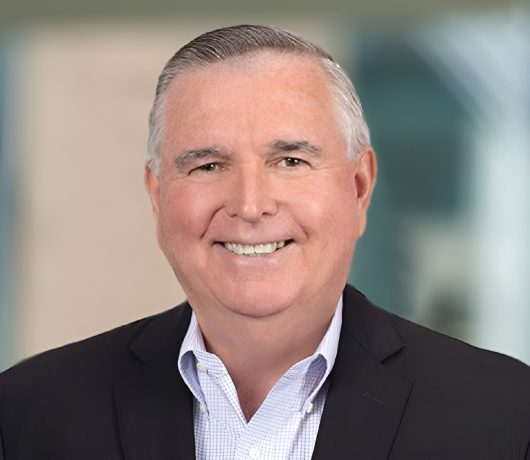 Gerry Morrissey
Chief Quality Officer
As a lifelong advocate for persons with disabilities and youth, Gerry is well-positioned as Sevita's Chief Quality Officer to steer the company's quality improvement program. Gerry has a passion for serving others and is devoted to developing partnerships that lead to long-lasting, positive change for children and vulnerable adults. With extensive experience at the national and state levels in the design, development, and implementation of quality metrics, he has seen firsthand the life-changing power that quality improvement has on individuals in need of services.
Gerry leads a team of quality-focused professionals that are committed to continuous quality improvement and are engaged in activities that are tied to the health, safety and well-being of individuals, of monitoring for regulatory compliance, and who are engaged in risk management and quality of care improvement processes.
Prior to joining Sevita, Gerry served as the Assistant Secretary for Disabilities and Community Services and as the Commissioner of the Department of Developmental Services for the Commonwealth of Massachusetts. He was a past president and board member of the National Association of State Directors of Developmental Disabilities (NASDDDS) and the recipient of the Ben Censoni Excellence in Public Service Award. He holds a master's degree from both Harvard and Antioch University and a bachelor's degree from the University of Massachusetts. As an active volunteer, his personal causes include cancer research, advocating for persons with developmental disabilities, and youth development.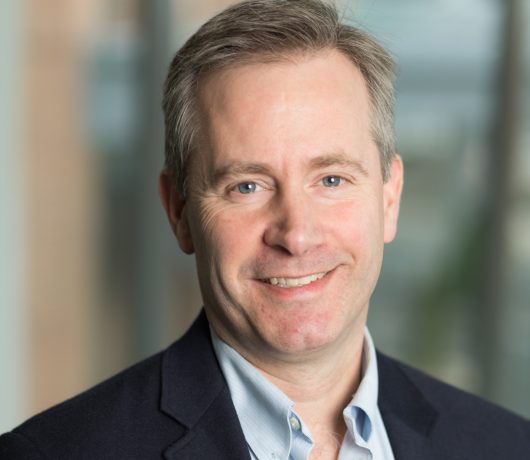 Nate Lewis
Chief Development Officer
As Chief Development Officer, Nate is actively involved in Sevita's growth and strategic initiatives, creating opportunities to advance our mission of helping the people we serve to grow, learn, and be as independent as possible in the homes and communities where they live. Nate previously served as Vice President of Mergers & Acquisitions (M&A) at Sevita, where he managed the M&A execution team and built partnerships across the country.
Nate has over 20 years of experience in Corporate Development across multiple industries including enterprise and consumer software, business services, and healthcare services. Before joining Sevita, he served as Vice President of Corporate Development at Demandware, where he was responsible for leading the company's corporate/strategic business development, establishing best practices and managing the full lifecycle of M&A transactions. Nate holds a Bachelor of Arts degree from Colby College and an MBA from The Tuck School of Business at Dartmouth.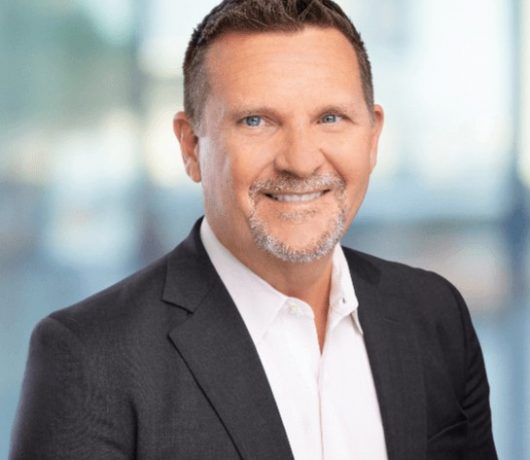 Doug Ginn
President of Children & Family Services
Doug brings a strong background and experience in the development and growth of behavioral health programs and services. Most recently, Doug served as Chief Operating Officer at Promises Behavioral Health, a company offering residential and day behavioral health and substance abuse programs across multiple states.
His previous roles include Chief Clinical Officer of Lakeside Health System, and Director of Child and Adolescent Programs for Charter Lakeside Behavioral Health System where he was responsible for developing, managing, and overseeing child and adolescent behavioral health programs. Doug's deep and broad experience serving children, families, and individuals with behavioral health needs will be critical as he partners with the CFS leadership team to expand and grow our services.
Doug received a Bachelor of Fine Arts from Memphis State University, and a Master's in Social Work from the University of Tennessee. He and his wife, Rebecca, reside in Franklin, TN, and they are the parents of five grown children. Doug is an avid fly fisherman in his free time.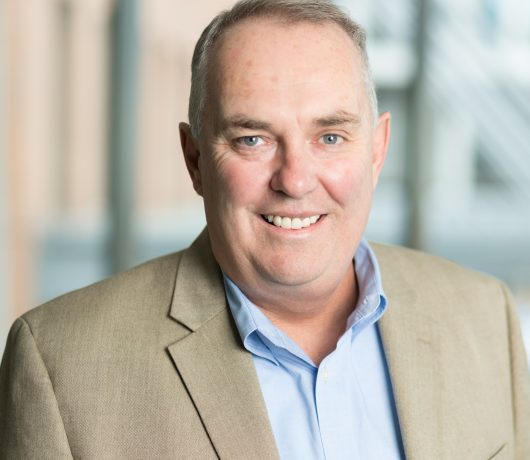 Bill Duffy
President of Specialized Health & Rehabilitation
As President of Specialized Health & Rehabilitation, Bill directs the company's strategic business planning and program development. Bill joined Sevita as chief operating officer in 2008. Over the past 15 years Bill and his team have expanded post-acute brain injury rehabilitation services to 28 states across the country. These services provide much needed care to pediatrics and adults in a variety of settings from residential, day-programing, clinic based services and home care. Supporting children and adults with neurological and medically complex injuries, illnesses, behavioral and other challenges to rebuild their lives in order to achieve independence in their homes and communities.
Prior to joining Sevita, Bill was the Chief Executive Officer of Radius Specialty Hospital in Boston. He also served as Chief Executive Officer for Commonwealth Communities, overseeing four rehabilitation hospitals across Massachusetts. Bill holds a bachelor's degree from Stonehill College
"I am honored to lead a team of professionals who are focused each and every day on supporting the individuals we serve. Their dedication, enthusiasm and commitment to the people who come to SHR are inspiring."
– Bill Duffy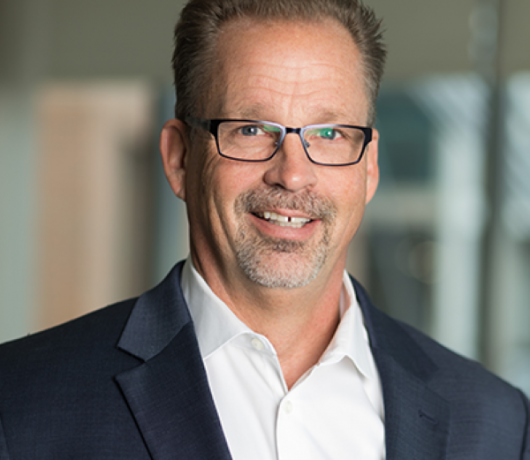 Jon Fisher
President of Community Support Services
As President of Community Support Services, Jon oversees all aspects of strategic planning and service delivery for Sevita's programs serving individuals with intellectual and developmental disabilities (I/DD). Since joining Sevita in 2006 with the acquisition of American Habilitation Services, Inc., Jon has taken on several leadership roles, most recently serving as Vice President of Operations for the Community Support Services' Atlantic Region.
Jon began his career in human services nearly 35 years ago as a direct support professional. Jon has served on the Board of Directors of the Florida Association of Rehabilitation Facilities for more than a decade, part of that time as the board's chairman. He currently serves on the Board of Directors of ANCOR. He holds a B.A. from Concordia College.
"Together we are better"
– Jon Fisher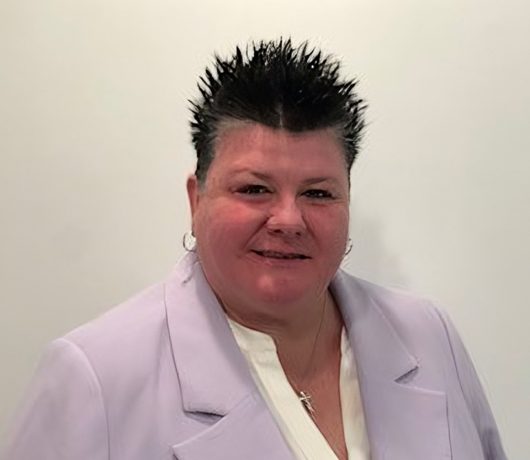 Michelle Brown
President of Sevita Connected Care
As President of Sevita Connected Care, Michelle leads all aspects of the operational success and optimization strategy in supporting seniors in the community through our health center offerings, in-home, and virtual services. Most recently, she served as Vice President of Operations for Sevita Connected Care and has since led the growth of adult day health programs; optimizing the services through metric driven leadership, the launch of new programs, and integration of several acquisitions.
Prior to joining Sevita, Michelle served as the Divisional Vice President of Operations for Kindred Health Care, where she was honored with the President Award Recipient for Leadership and Performance. Michelle is a licensed nursing home administrator and a board member of the National Adult Day Health Association. She holds a B.A. from Stonehill College and M.B.A from Southern New Hampshire University.
---
Every person has the right to live well.