As the COVID-19 pandemic continues, Sevita remains committed to helping you stay safe at work and in the community. Below you will find resources and information to support you as we move into a new phase of the pandemic.
Vaccine Q&A with Dr. Zarina Norton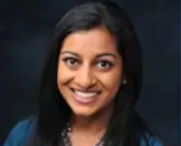 Questions about getting vaccinated? Dr. Zarina Norton, Assistant Professor of Pediatrics and Medical Education at Northwestern University Feinberg School of Medicine, answers frequently asked questions about the COVID-19 vaccines in this video series.
Vaccine resources
Myths and facts about COVID-19 vaccines
What happens when you're fully vaccinated
For the most current information on COVID-19, visit the Centers for Disease Control and Prevention COVID-19 website.