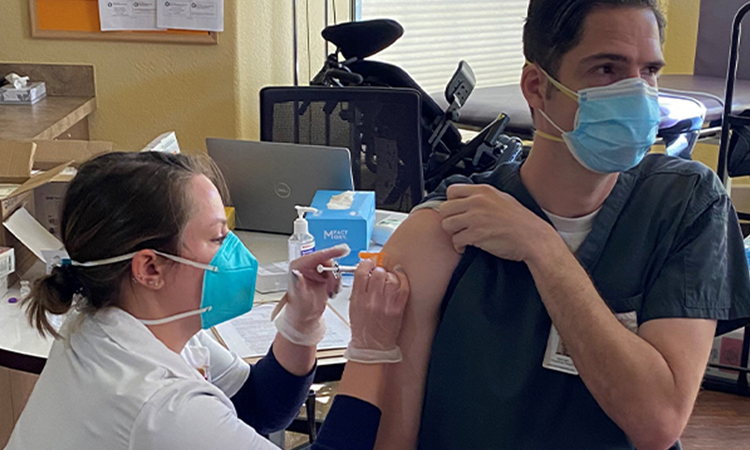 Sevita is committed to doing its part to help end the COVID-19 pandemic, and the health and safety of our employees and those we serve is our highest priority. We offered our first vaccine clinic on December 21, 2020, giving eligible staff and individuals served the opportunity to receive the vaccine.
"We all have a part to play in crushing COVID. Vaccination is an important tool to protect ourselves and potentially others and allow us to safely return to life in our communities," said CEO William McKinney.
Through our Crush COVID campaign, we hope to empower employees with vital information about the vaccines and access to information from the experts about the importance of vaccination.
While vaccines are being distributed, it is important to continue following prevention measures including the use of personal protective equipment (PPE) like masks, frequent handwashing, and physical distancing. Sevita continues to implement protocols consistent with current guidance from the Centers for Disease Control and Prevention (CDC), local health departments and our internal COVID-19 Task Force to help protect the health of those we serve and our employees.